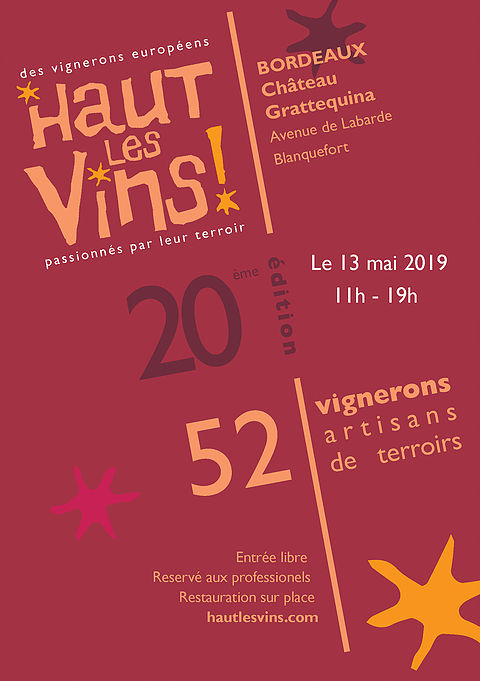 HAUT LES VINS
Bordeaux, France - May 13, 2019
Haut Les Vins is a group of European artisan winemakers. We distinguish ourselves for the production of local wines, we defend viticulture based on living land, healthy grapes and wines with ancestral knowledge. Philosophy and ideas on agriculture and winemaking can be specific to each region, history and personal style. We share in Haut les Vins the same commitments: make wine with grapes, reveal the terroir faithfully according to his personal sensitivity, respects people who live in the vineyard and wine. The tasting is on monday May 13th, 2019 from 11 am to 7 pm at Chateau Grattequina in Bordeaux.
ALTRE NEWS
Bologna, Italy - May 5-6, 2019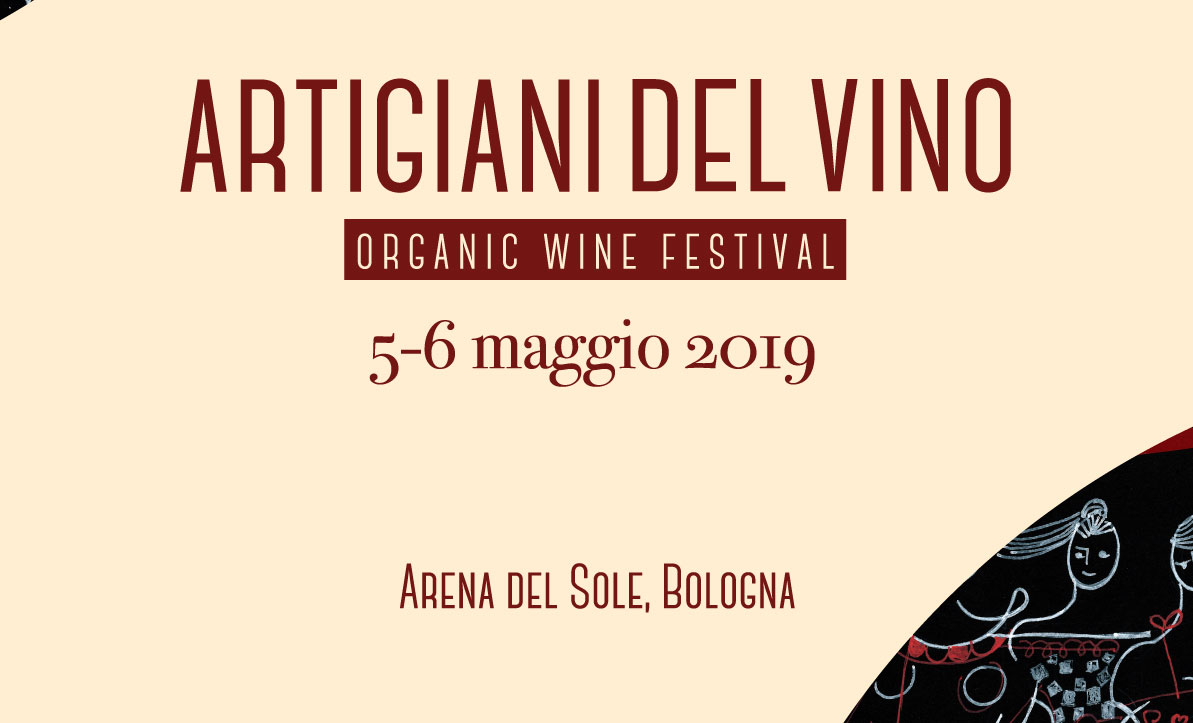 Magrè (BZ), Italy - April 6-7, 2019

Verona, Italy - April 7-10, 2019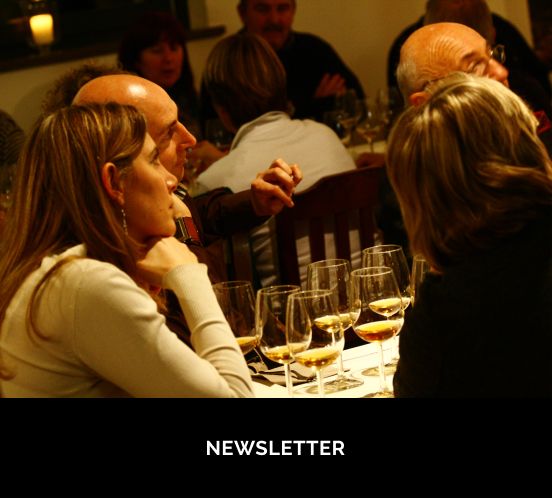 Newsletter
To stay up to date with us and to know what happens in the vineyard and in the cellar, not missing an event or location suggestion where to taste our wines, to receive informations on what happens in the world of wine...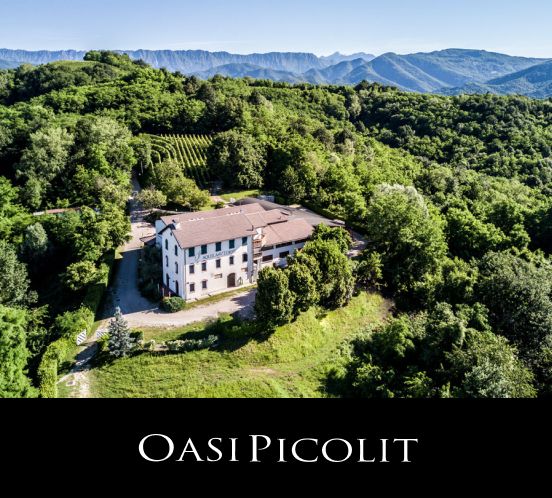 Hospitality
Welcome it's our prerogative here at Aquila del Torre. It all started from our Oasi Picolit project to promote the area of Savorgnano del Torre through the wine of excellence "it's majesty" the Picolit.