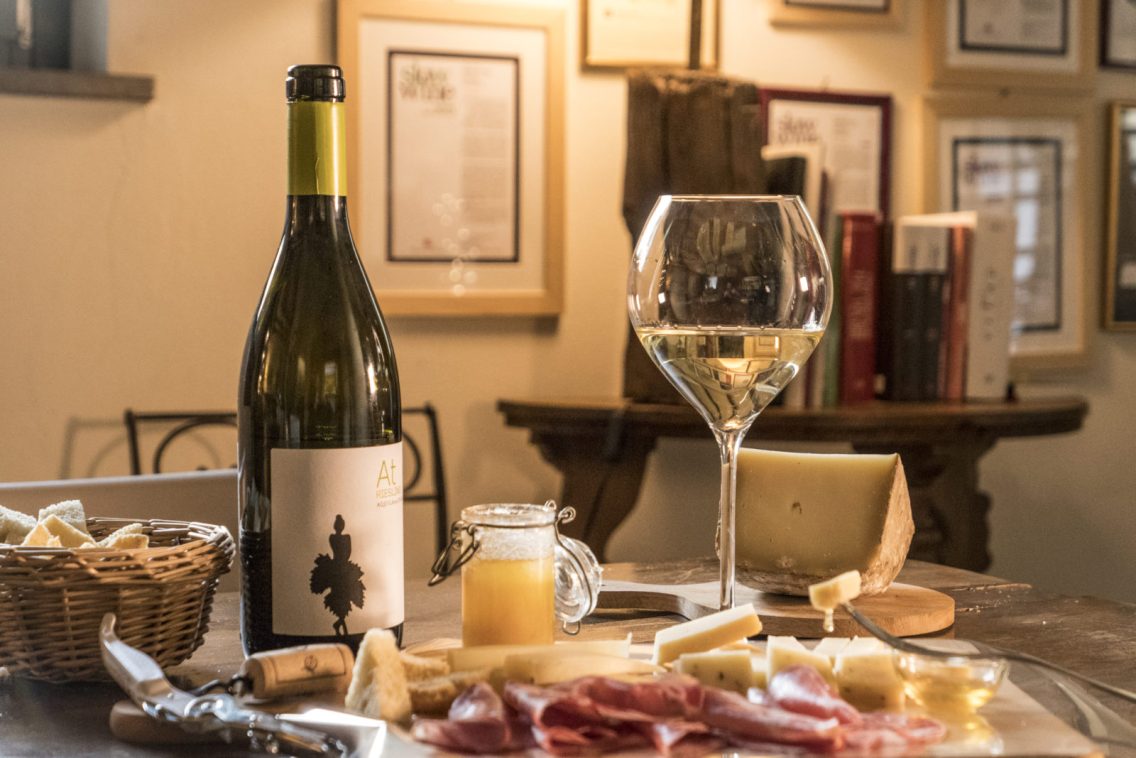 Wine Experience
A journey into the enchanted world of nature, a few hours dedicated to exploring At wines and the universe that allows us to create an elegant, excellent product for our customers.
By choosing the right At experience you will discover that our passion blends with all Mother Nature's ingredients to bring forth the typical wines so true to our terroir: a heady, mouth-watering journey of the senses!
Our Wine Experience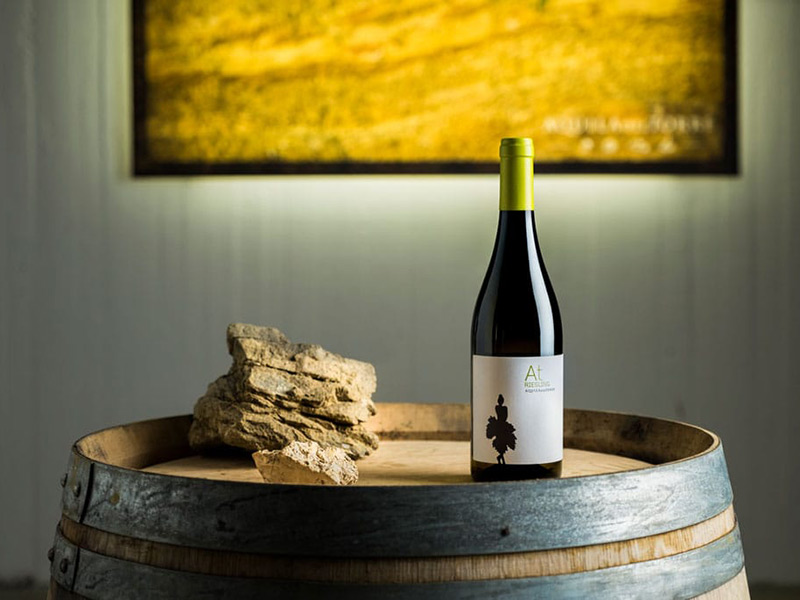 At ESSENTIAL COURSE
Approx. one hour
€30 per person (2–5 participants)
€25 per person (6–12 participants)
We guide you on a relaxing walk around the panoramic Attimis vineyard and our mission is to share our passion for nature and explain some of the basic notions of the vineyard cosmos. Then we go back to the cellar to see how must evolves into wine. Last but not least, we taste the results of the magic of nature conjured up by human hand. We select three At wines to taste together.
This experience is for you if you want to:
learn about our world
explore our winery
be guided in a tasting of At wines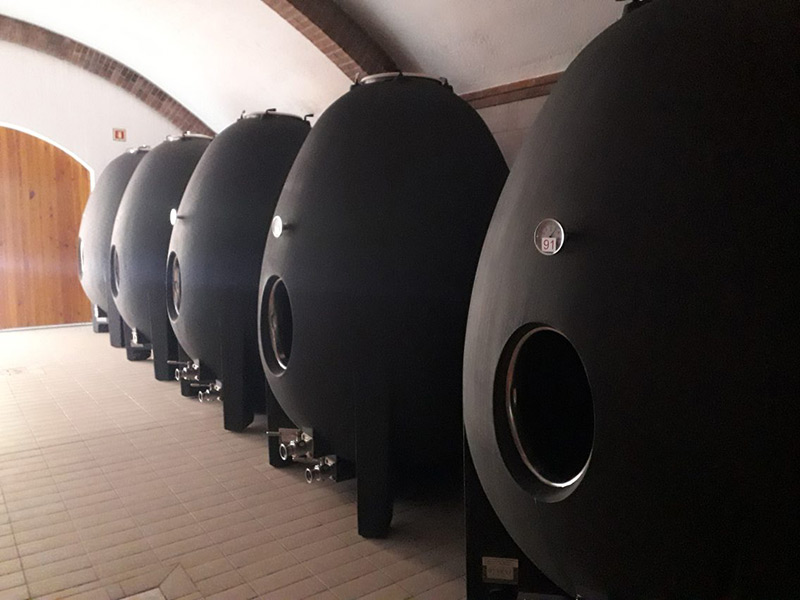 GRAND TASTING COURSE
Approx. one and half hours
€35 per person (2–5 participants)
€30 per person (6–12 participants)
This experience is designed to tell the story of our winery and, above all, of our wine, painted onto a canvas of history and fine dining. A stroll in a hidden nook of our region, exploring the panoramic Attimis vineyard, discovering winegrowing practices and historical curiosities; then a visit to our cellars, in the capable hands of those who make wine with passion and describe it with delight and enthusiasm. At the end of our tour, you will be fascinated by the tasting of two At and two Selection wines, accompanied by a traditional Friuli snack of delicious flavours and aromas typical of north-eastern Italy: local organic cheeses and naturally leavened bread.
This experience is for you if you want to:
get to know our completely biodynamic winery
discover our cellars
taste our At and Selection wines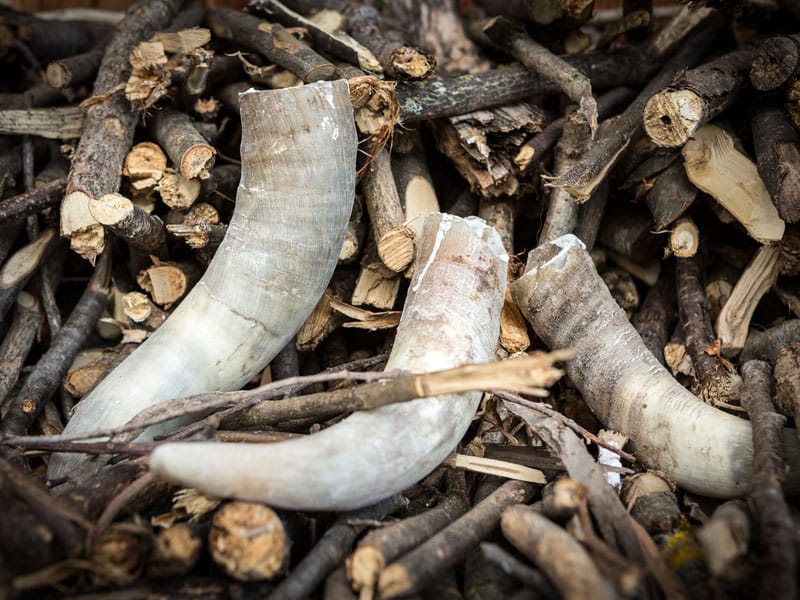 APPROACH TO BIODYNAMIC WINE MINI COURSE
Approx. four hours
€75 per person (2–5 participants)
€65 per person (6–12 participants)
Are you wondering what the world of biodynamic viticulture is all about? Then this is the ideal experience for you! Full immersion in Aquila del Torre's biodynamic winegrowing, with our skilled, experienced team to explain the fascinating concept.
The mini introductory course to biodynamic wine includes: part 1 (about two hours): a walk in an amphitheatre under vine, offering insights into biodynamic viticulture; part 2 (about two hours): in-depth analysis of natural winemaking with ambient yeasts, followed by a guided tasting (two At wines and two Selection wines) for a unique sensory experience. Guests of our Oasi Picolit B&B can split the mini course into two sessions that we will arrange together. You will all be given a certificate of participation.
To make this the best possible experience, we recommend the following times: 9am – 1pm; 2pm – 6pm.
This experience is for you if you want to:
learn about biodynamic viticulture
discover the differences between various At wines
be guided in a professional tasting